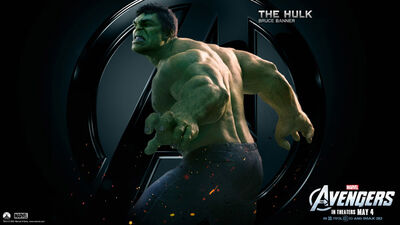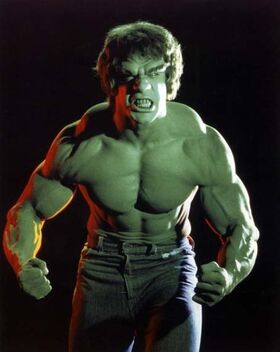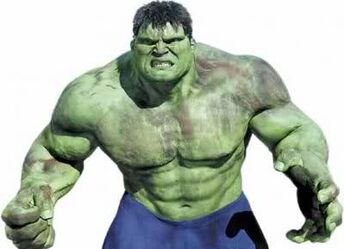 Dr. Bruce Banner went through a gamma radiation accident and should have died, but the one thing that kept him alive was the monster inside of him. Now whenever Banner gets angry, he becomes that monster that he named The Incredible Hulk! He made his fist live-action appearance in the 1978 TV show, The Incredible Hulk where he was played as Lou Ferigno. Then he reappeared 25 years later in 2003, in the movie Hulk, and was played by Eric Bana, then 5 years later, in 2008, in the movie The Incredible Hulk and was played by Edward Norton. Then finally, 34 years after his first live-action appearance, in 2012, he appeared in The Avengers and was played by Mark Rufallo.
Ad blocker interference detected!
Wikia is a free-to-use site that makes money from advertising. We have a modified experience for viewers using ad blockers

Wikia is not accessible if you've made further modifications. Remove the custom ad blocker rule(s) and the page will load as expected.